The Hunger Games is a 2012 American science fiction film directed by Gary Ross, based on the novel of the same name by Suzanne Collins. The film was produced by Nina Jacobson and Jon Kilik, with a screenplay by Ross, Collins, and Billy Ray. It stars Jennifer Lawrence, Josh Hutcherson, Liam Hemsworth, Woody Harrelson, Elizabeth Banks, and Donald Sutherland.[5] The story takes place in a dystopian post-apocalyptic future in the nation of Panem, where 12 boys and 12 girls must participate in the Hunger Games – a televised annual event in which the "tributes" are required to fight to the death until there is one remaining victor. The protagonist Katniss Everdeen (Lawrence) volunteers to take her younger sister's place in the games. Joined by her district's male tribute Peeta Mellark (Hutcherson), Katniss travels to the Capitol to train for the Hunger Games under the guidance of former victor Haymitch Abernathy (Harrelson).
The film was released on March 21, 2012, in France and other countries[citation needed] and internationally on March 23, 2012,[6] in both conventional theaters and digital IMAX theaters.[7] When the film released, it set records for opening day ($67.3 million) and opening weekend for a non-sequel.[8] At the time of its release, the film's opening weekend gross ($152.5 million) was the third-largest of any movie in North America.[9] It is the first film since Avatar to remain in first place at the North American box office for four consecutive weekends.[10] It will be released on DVD and Blu-ray on August 18, 2012.[11]
The Hunger Games was well received by most critics, who praised its themes and messages, as well as Lawrence's performance as Katniss. Like the novel, the film has attracted criticism for its similarities to other works, such as the Japanese novel Battle Royale and its film adaptation, as well as the American short story "The Lottery". It is noted, however, that Collins' novel and screenplay possess key differences by drawing on sources of inspiration such as the myth of Theseus, Roman gladiatorial games, reality television, and the Iraq War.[12] The Hunger Games has been the subject of varying interpretations, including allusions to feminist, political, and religious allegory.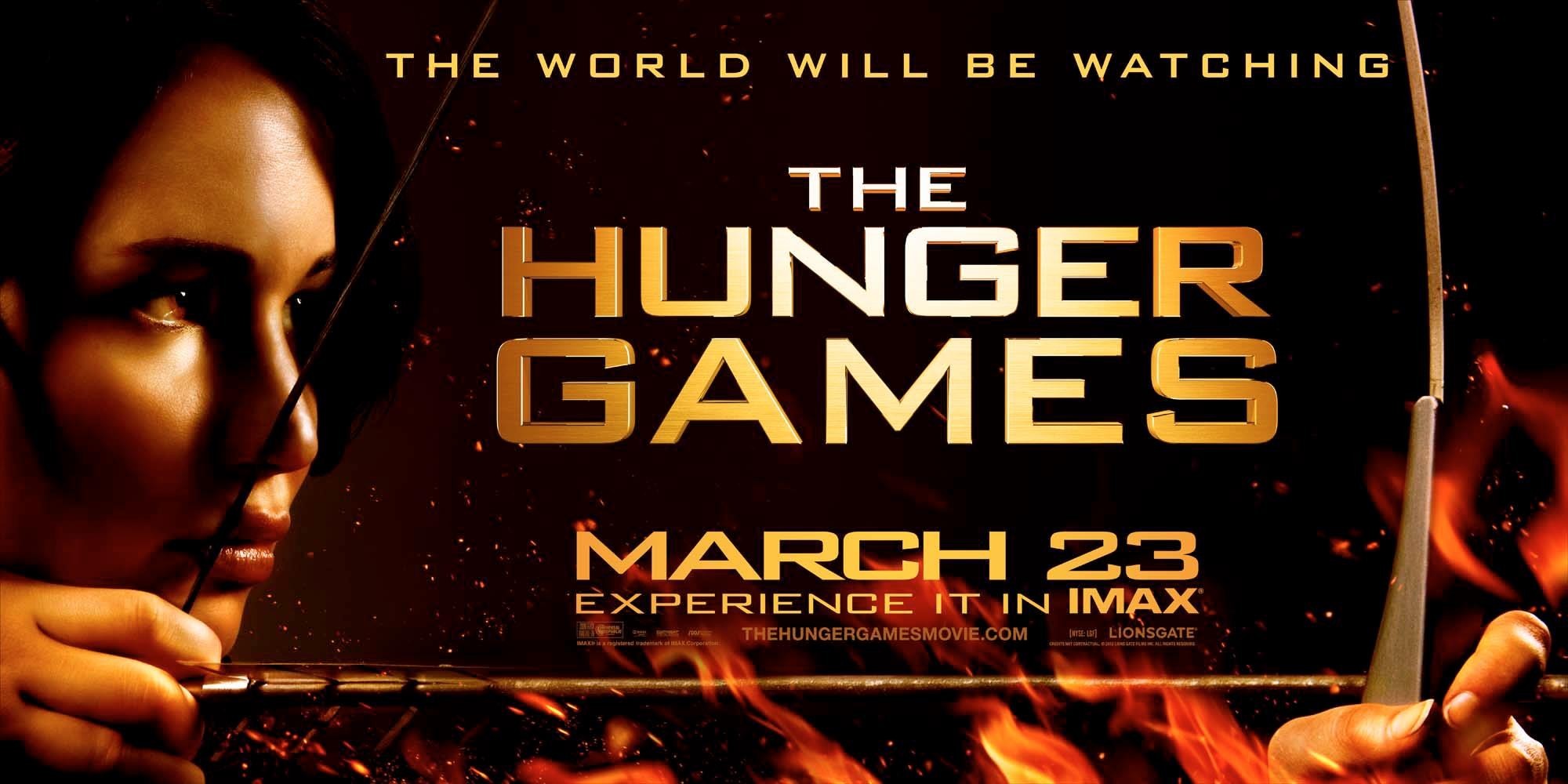 he Hunger Games: Catching Fire(2013)
The Hunger Games: Mockingjay - Part 1 (2014)
Katniss Everdeen is in District 13 after she shatters the games forever. Under the leadership of President Coin and the advice of her trusted friends, Katniss spreads her wings as she fights to save Peeta and a nation moved by her courage.
Director:
Francis Lawrence
Writers:
Peter Craig (screenplay), Danny Strong (screenplay), 2 more credits »
Stars:
Jennifer Lawrence, Josh Hutcherson, Liam Hemsworth